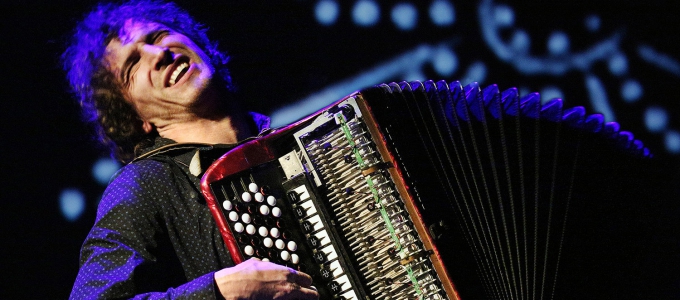 Yegor Zabelov (Belarus)
Das Ausnahmetalent des modernen Akkordeonspiels zieht seine Hörer mit wuchtiger, instrumentaler Musik des AVANTGARDE JAZZ NEOKLASSIZISMUS in den Bann.
Rheingold Nebenzimmer // Start 20.30 // VVK 12.-, AK 14.-
Yegor Zabelov is one of the most unique accordion players of Eastern Europe.
Zabelov devotes his work to exploring the possibilities of the instrument in which he specializes, often reaching its limits. In his hands, the accordion becomes a tool for creating mystical experiences, and performances take the form of a musical ritual.
Over the past few years, Zabelov has focused on his solo career. The musician is a frequent guest of European festivals.
Press:
"This accordionist who'll likely hold a room in complete awe, like Colin Stetson can do when he's in full swing, conjures saturated, haunting, intense soundscapes on his instrument. The live recordings we've heard thus far tear up all pre-conceptions of what an accordion-led band would sound like." - Gigwise.
"Zabelov finds a mindmap between traditional accordion playing and post-rave, beatless soundscapes. His music is a testament to the power of the imagination. No-one would imagine that making Aphex Twin-like ambient noises on an accordion was possible." - Louder Than War
https://www.facebook.com/egor.zabelov
https://open.spotify.com/artist/2DwiHy8pjlVEmMQ4f83uvE
https://yegorzabelov.bandcamp.com/